Pinterest and Instagram are full of do-it-yourself wedding decoration ideas. However, many of these aren't as easy as they look (
http://pinterestfail.com
). We have found some inexpensive,
truly
easy ways to add a classy touch to your wedding.
Source:
http://www.loveandlavender.com/wp-content/uploads/2014/05/Heather-Elizabeth-Photograph1.jpg
Handwritten chalkboards are a great way to display directions, a bar menu or memorable quote. With fancy handwriting and a little color, this can be a great way to decorate an entranceway or dining area.
See examples here.
Source:
http://static1.squarespace.com/static/5518cb44e4b0d571edc0cd54/t/5653d319e4b00a349c2c8e79/1448334110049/
A rosemary stem adds elegance and fragrance to any plate. If you go with a low cost caterer, adding this garnish to each plate is an easy way to improve dinner's presentation.
See examples here.
Source:
http://www.christmaslightscentral.com/image/data/wedding%20lights/20633ff91d95c793e8ebfec1a0185cfb.jpg
Decorate your reception hall with white Christmas lights. As long as you can find a plug, they are easy to hang from the ceiling or around tables. They add elegance to your decorations and contribute to beautiful lighting at night.
See examples here.
In addition to Christmas lights, you can add to your romantic lighting if you include candles with your centerpieces.
See examples here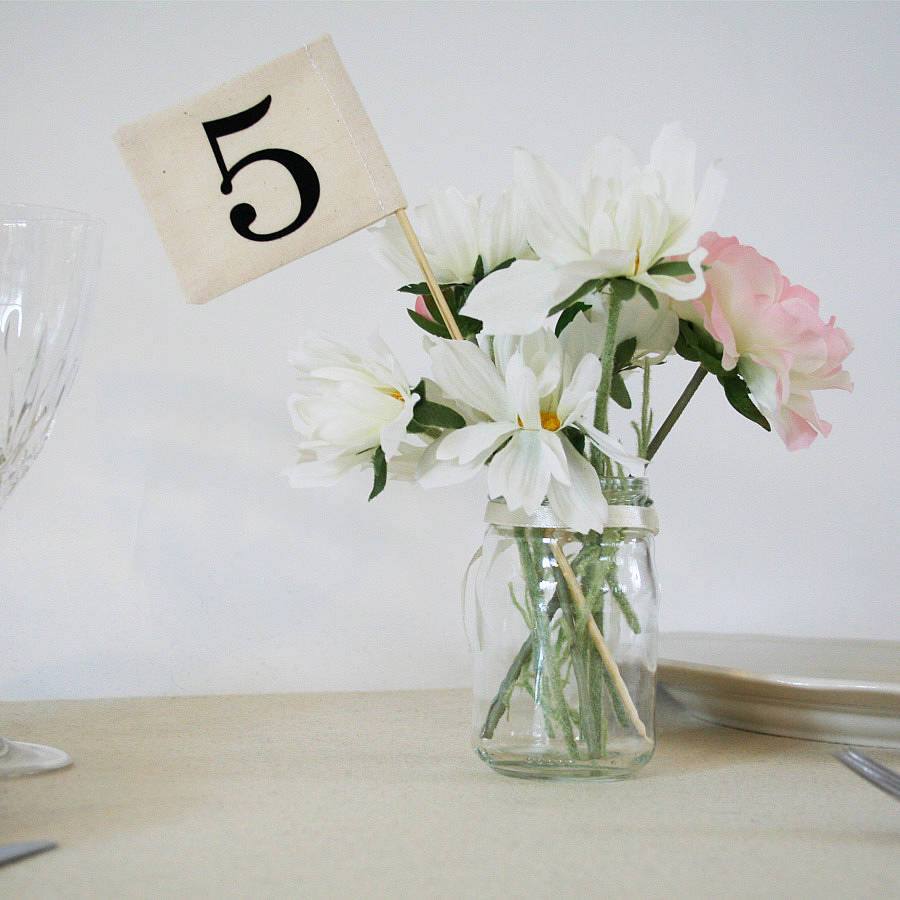 Source:
http://cdn.notonthehighstreet.com/system/product_images/images/001/501/697/original_flag-table-numbers.jpg
Also on your reception hall tables, add a bit of color to your table numbers. Something simple like these colored flags can look a lot better than just a folded paper table number.
See examples here.
Source:
https://encrypted-tbn1.gstatic.com/images?q=tbn:ANd9GcQhm9vVdw6ZYH1XRWaMrL1gxwY9DJiz1HQ0vS_9xXM1Df1aF1ejNw
Display a poster of photos of you and your partner. This is a great opportunity to display professional engagement photos. Baby photos are also a big hit. Candids of the two of you give your friends and family insight into your great relationship. Some creative positioning of photos and a bit of colored paper can make your display look awesome.
See examples here.